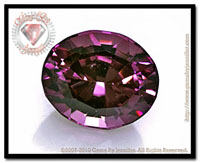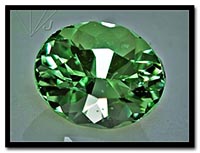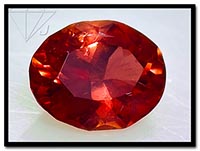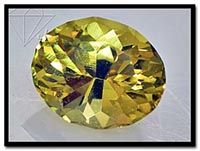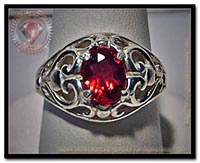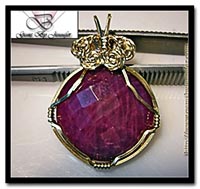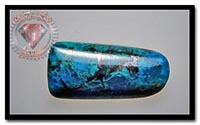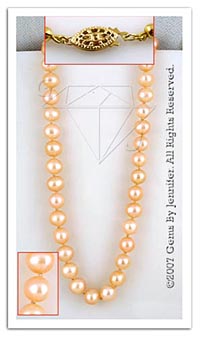 (Click On The Bear Above to Enter Our Online Store & Showroom)
Welcome To Gems By Jennifer
Enter Our Online Showroom & Store
OUR STORE IS BACK UP, We are working on getting products added back in, thank you for your patience. If you do not see it in our Store, just drop us a line and inquire about it, we carry just about everything, much of which is not yet on the website.
What Products Do You Carry?
We carry a full line of Gemstones from all around the world. We carry Rubies (treated and untreated), Columbian Emeralds, Brazilian Emeralds, African/USA/Ceylon/Indian/Etc. Sapphires- yellow, blue, pink, green, Padparadscha, Diamonds - greens, blue, yellow, white, black, chocolate, and champagne, Tanzanite, Alexandrite - Russian, Sri Lankan and Brazilian, Ametrine, Tourmaline of all colors from Brazil/Afghanistan/Africa/USA, Cuprite/Copper bearing tourmaline, Garnets of every type & color, Spessartite, Mandarin Garnets, Opals -white, crystal, and fire, Morganite, Beryl of all colors, Amethyst - African, Brazilian, and Uruguay, Topaz of every color, Chrome Diopside, Peridot, Citrine, Merelani Mint Garnets, Tsavorite, Tanga Garnets, Mali Garnets, Prehnite, Color Change Garnets and Sapphires, VOI Garnets, Zoisite, Agates, Jaspers, Dendritic Opals, Virgin Valley Blue Opal, Opalized Wood, Petrified Wood, Tiffany Jaspers, Porcelain Jaspers, Picture Jaspers, Gary Green, Biggs & Deschutes Jasper, Morrisonite, Lapis, Sodalite, Plume Agates, Dendritic Agates, Welo Opals, Mexican Fire Opals, Mexican Precious Opals, Contra Luz Opals, etc.
We work in all metals too! Jeweler's Brass and Copper, Mexican/Alpaca/German/Nickel Silver, Sterling Silver, Fine Silver, 10K/14K/18K/24K Gold, Platinum, Super Palladium 150, White/Rose/Yellow/Green Gold, etc. We also do everything from custom cast pieces, to custom hammered pieces, to wire wrapping & beading, to anything you can imagine, even including Chainmaille!

Our Gemstones will be in varying sizes from .01ct. to as large as 50cts.+ in weight. They will come in varying qualities as well so I will have gems & jewelry to fit anyone's budgets. You won't have to dream about owning something, you will be able to own it!
We specialize in USA & African gemstones! We also offer USA custom cut (cab, facet, carved) gemstones as well as higher end commercially cut ones. All of our gemstones are tested and inspected by a Gemologist using state of the art tools to assure you get what you are paying for! We are a full disclosure vendor and will always disclose any and all treatments a gemstone has prior to your purchase as well as explain any special care and cleaning instructions it may need! We have nothing to hide. We will also send any stones out for an independent laboratory report as well, on smaller purchase price pieces there is a small surcharge.
What Services Do You Offer?
We offer custom Bench Work, Lapidary Services, Gemological Services, Colored Gemstone Appraisals, Appraisal Services, Pearl Stringing/Knotting and Re-Stringing/Knotting, Cleaning Services, Inspection Services, Metal Services, Casting Services, Consulting, Legal Services, Etc.
If you do not see it in our Store, just drop us a line and inquire about it, we carry just about everything, much of which is not yet on the website. If we do not have it in stock (which we do have a large stock of colored gemstones and rough to cut more) we can get it in stock within a few days typically, sometimes on rare pieces it can take a bit longer.
---
Just in, we have very rare Kenyan and Tanzanian Tsavorite & Mint Tsavorite Garnets, Merelani Mint Garnets, Pink & Rubelite Tourmaline from Mozambique, Parti-Color and Chrome Tourmalines from Africa, Untreated Sapphires of all colors (blues, greens, yellows, pinks, purples, pads, etc.), Untreated African Rubies, Yellow North Mexican Feldspar (Bytownite), Mexican Fire & Precious Opal in all colors and type of color play including Contra Luz, Tanga Garnets, the real hot Umba Region Tanzanian Color Change Garnets, extremely popular Kenyan VOI color change garnets, Spessartite Orange Garnets, rare Tanzanian Chrysoberyl in all colors, and even more in all shapes, cuts, qualities, colors, and even prices too!
---
This sign up is for our Clearance Newsletter. Typically a weekly to monthly deal, but sometimes more frequently, or less frequently. It all depends on how much product we need to move out to make room for new. Our clearance products only carry a 7 day return policy though and are sold on an as is first come first serve basis. Some are single pieces where others are numerous. If any piece is misrepresented, as in a treatment not disclosed properly, chip/crack/etc. not mentioned, or the like (hey, everyone misses them sometimes no matter how well they check) our standard return policy is in effect for these specific deals as we stand behind our products here 110%! We also will never give out nor sell your information nor email address, unless requested by law enforcement with a warrant, we believe in our customers' right to privacy!


Subscribe to Our Clearance Newsletter
For your convenience and security we accept Credit Cards through our PayPal merchant account. You do NOT need a PayPal account yourself in order to purchase from us. We can also take credit cards over the telephone if you prefer that method.


©2000-2011. Gems By Jennifer. All Rights Reserved.